You can document a patient's chief concern as part of the clinical workflow, and save it as a clinical event note. Sensei Cloud provides a list of chief concerns you can select during an encounter. You can edit existing concerns or add new ones to the list as needed, and assign colors to enhance the graphical representation of the patient's condition.
Note: You must have user permissions for the Administration tab to manage Patient Chief concerns.
To manage patient chief concerns:
From the Administration tab, select Clinical > Patient Chief Concerns. The Patient Chief Concerns window is displayed.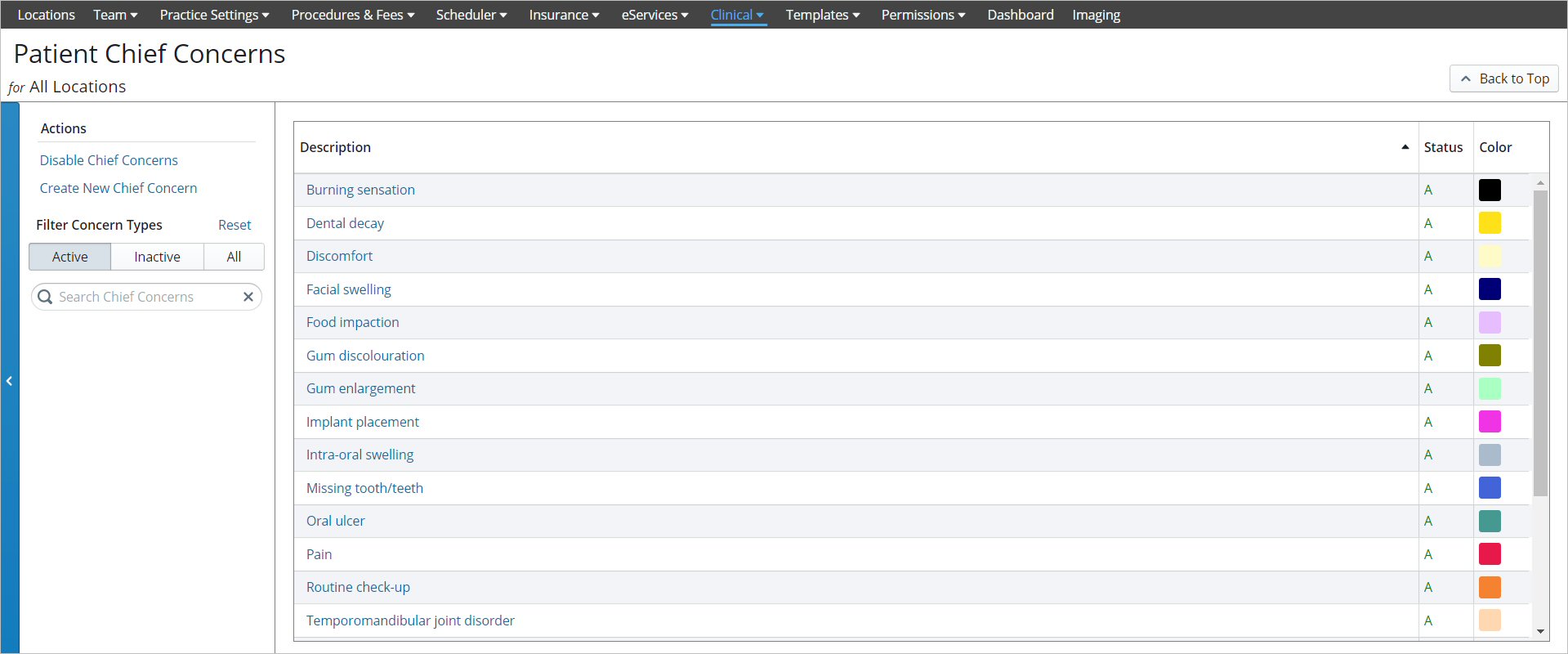 From this window:
Use the Filter options or the search field to find a specific concern.
Select Create New Chief Concern. In the Create Chief Concern window, enter a unique description, adjust the assigned color if needed, and click Create.

Edit an existing concern by selecting it in the list. In the Update Chief Concern window, edit the description or assigned color, or mark the concern as Active/Inactive. Click Update.
Note: Any edits update this chief concern for all users and are used when recording future chief concerns. Previously-recorded concerns retain their existing descriptions / labels in patient clinical history.

This functionality is enabled by default, but you can turn it off by clicking Disable Chief Concerns in the side panel.
The Define Chief Concern control is available from the patient's Hard Tissue Chart and Clinical Chart (EMR). For more information, see How to Document Patient Chief Concerns and How to Manage and Update Clinical Lists.