When routing slips are enabled and configured for your practice, you can print them from the Schedule to help track the details of each patient appointment. You can print routing slips for an entire day's schedule, or from an individual appointment, to assist with appointment preparation and back-to-front office communications. Once an appointment begins, the routing slips help guide and verify what procedures are performed and posted.
For more information on customizing routing slips for your practice, see How to Enable and Configure Routing Slips.
For a Selected Date
From the Schedule DayView, under Actions, select Print Routing Slips.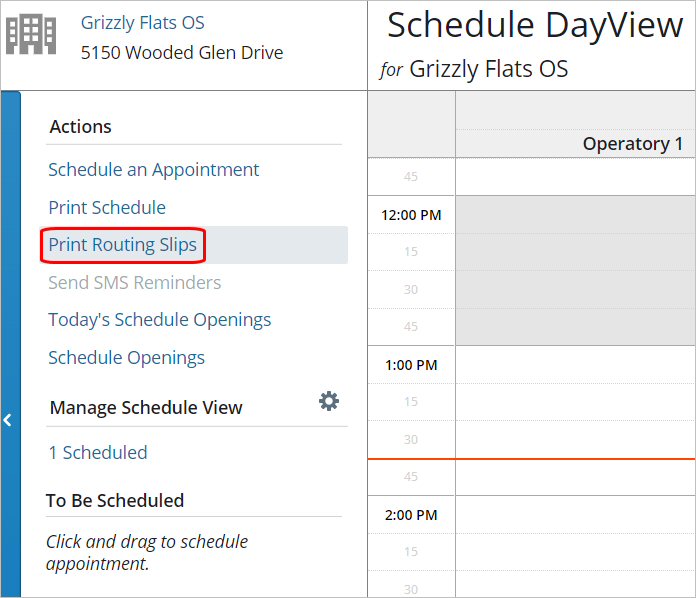 Sensei Cloud generates a PDF file with a routing slip for each appointment on the currently viewed date. You can then print the file to help track appointments throughout the day.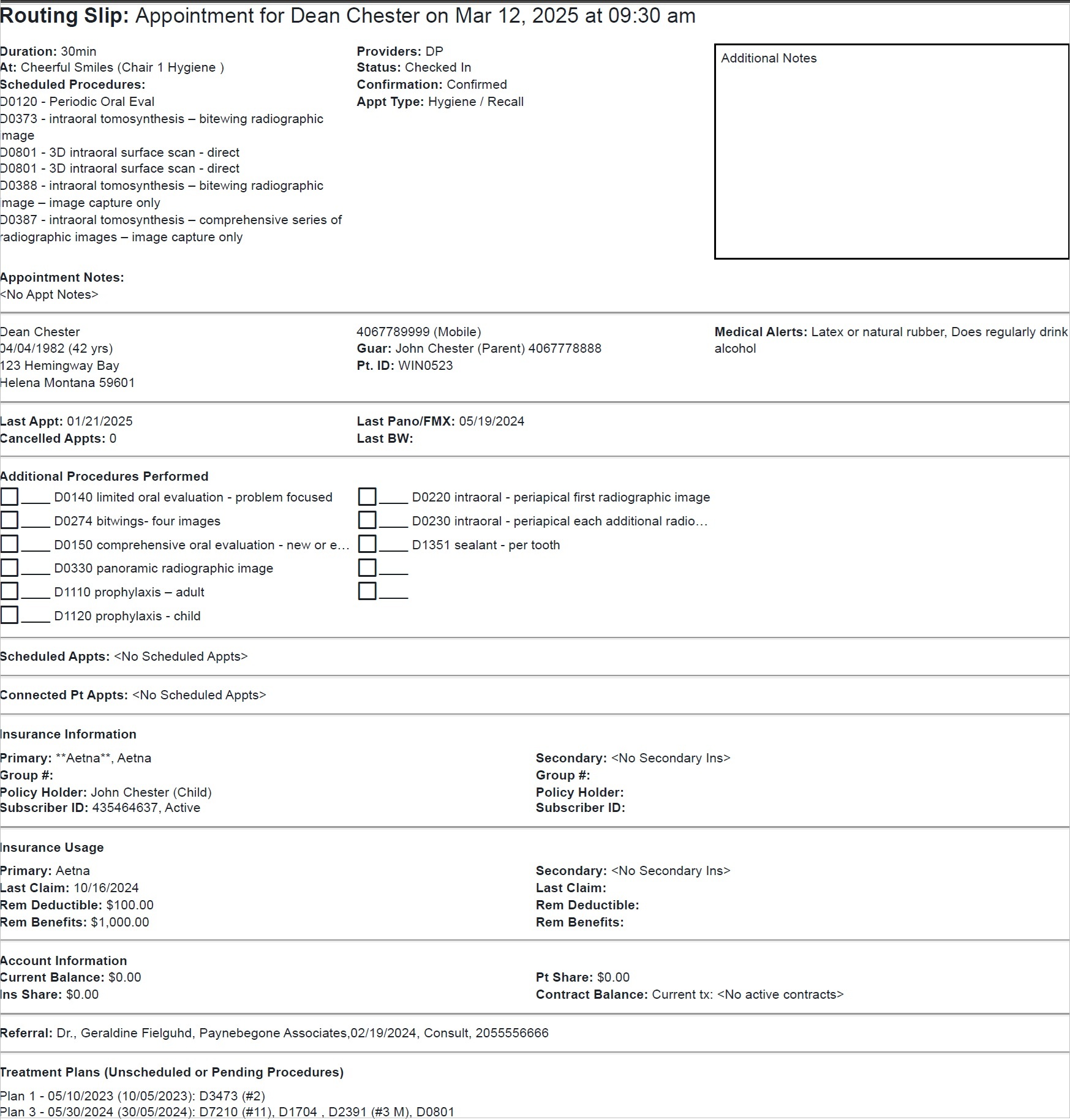 For an Individual Appointment
For an individual appointment (walk-in, rescheduled, etc.), click on the appointment and then select Print Routing Slip.