The Patient Ledger includes an option to print the patient's account history for a selected date range. The history includes service dates, charges, payments, adjustments, and balances. Scheduled future appointments are also included.
Note: Transactions are listed by service date, in ascending order, not when charges or payments are posted.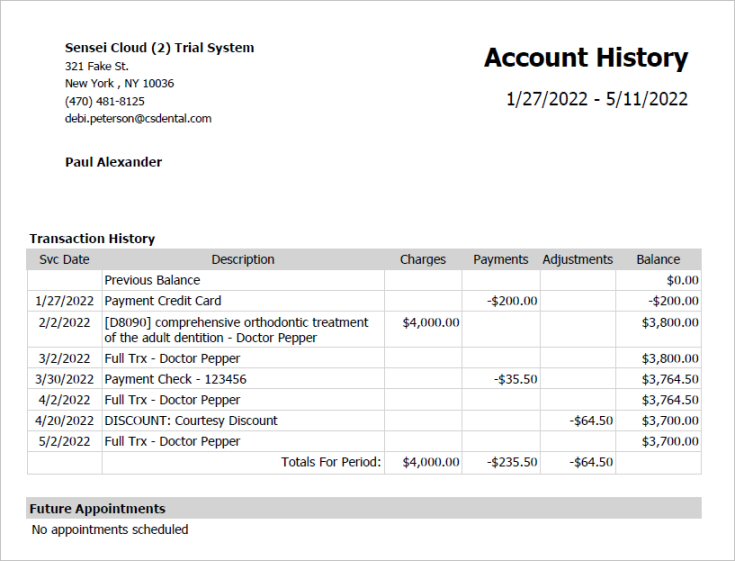 To print a patient's account history:
From the Patient tab, select Financials > Ledger.
Under Actions, select Print Account History. You are prompted to select a Date Range.
Select a range from the list, or scroll down and select Custom to enter a specific range.
Click Print. A .PDF file is created that you can print or email to the patient.
Note: This file is not automatically saved to Patient Files when generated, as Billing Statements are.
Note: Included transactions are independent of the current, on-screen ledger view, which may have specific filters or sorting applied.