Sensei Cloud enables you to customize the Patient Ledger by highlighting transaction types by color, making them easier to identify at a glance.
Note: This is a practice-level setting that applies to all patients and users and requires the appropriate user permissions to configure.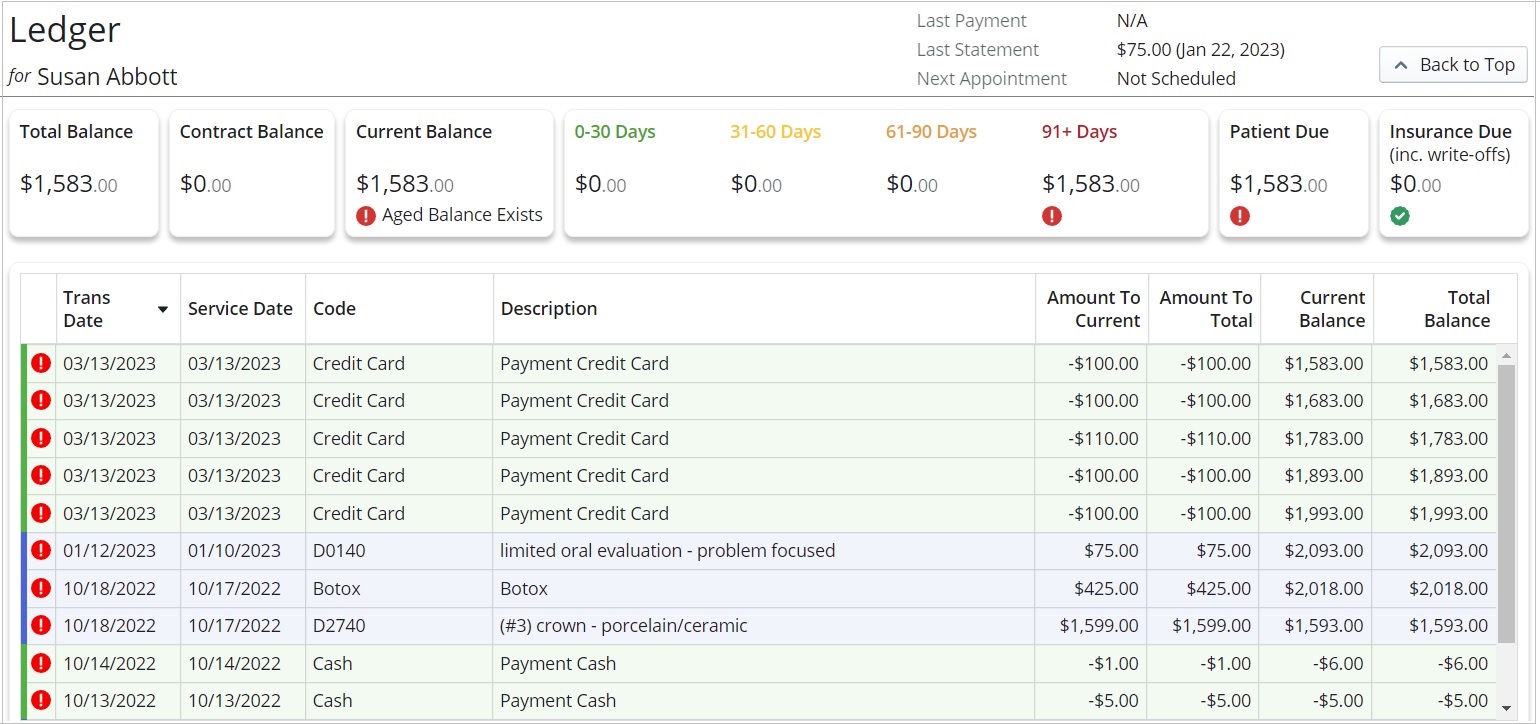 To assign colors to transaction types:
From the Administration tab, select Practice Settings > Financial Rules.

The Financial Rules settings are displayed.

Under Actions, click Edit Financial Rules.
Scroll to Transaction Type Visual Markup.
In the Apply Color to Transaction Types field, click Yes.
Select a Transaction Type, and then click the color for that type.
Note: You can accept the default colors.
Click Save.