The Notes window lists all existing, non-clinical notes that have been added to the patient account. Use this list to search for specific items by note text, or filter the list based on the note's category, author, or date. You can also print the patient's notes, generating a .PDF of all patient notes currently in view.
From the Patient tab, select Notes.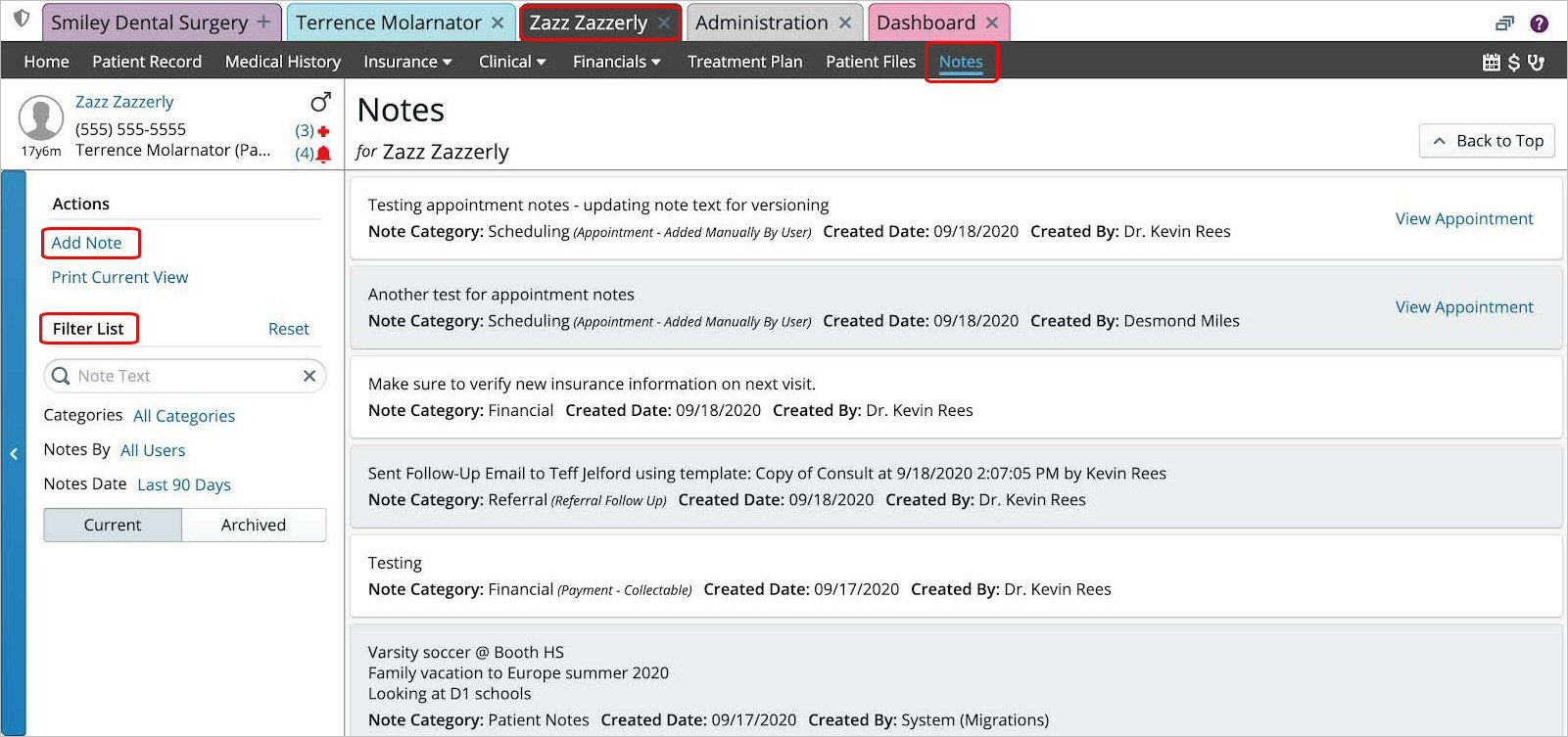 The list includes:
Notes added via the Appointment Card when managing a scheduled appointment
Notes entered when cancelling a scheduled appointment from the Day/View
Contact notes added when managing appointments via a scheduled worklist, such as
the Pending List
Comments added when posting a financial transaction to the Patient Ledger
Automatic system notes created when sending correspondence to a referral source using
the Referral Follow-Up List
Automatic system notes created when sending recall reminders using the Recare List
Text added to the Patient Notes field in the Patient Record
To add free-text notes to a patient's account from the Patient Homepage, Patient Snapshot, or Notes list:
Click Add Note. The Create New Patient Note window is displayed.
Select a Note Category: General (default), Medical, Financial, Scheduling, or Referral.
Enter comments into the text field, and then click Save. The note appears in the Notes list for the patient.
Note: All previously-existing notes are automatically assigned a category. While you must assign a category when creating free-text notes manually, notes created from other workflow interfaces, such as the Appointment Card, are automatically assigned the relevant category.
Notes can be reviewed from other common patient windows, such as the Patient Snapshot (Patient MiniCard > Patient Snapshot > Notes) and the Notes & Contact History section on the Patient Home page (Patient Tab > Home). Click Add Note to add a new free-text note about the patient.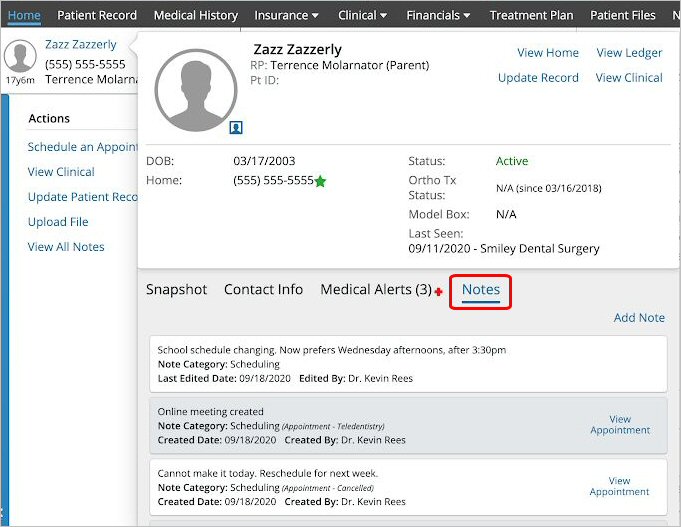 Editing Notes
You can edit a note by selecting it and clicking the Pencil icon. Notes that cannot be edited, such as system notes, display a Lock icon instead of a pencil.


Tip: A revision history is maintained.