After your practice is enrolled in the Carestream Dental ePrescriptions service, you can set up Prescription, Pharmacy, and Drug Utilization Review (DUR) preferences.
Use the ePrescriptions window (Administration > eServices > ePrescriptions) to access the Clinician interface windows where these preferences are entered and stored.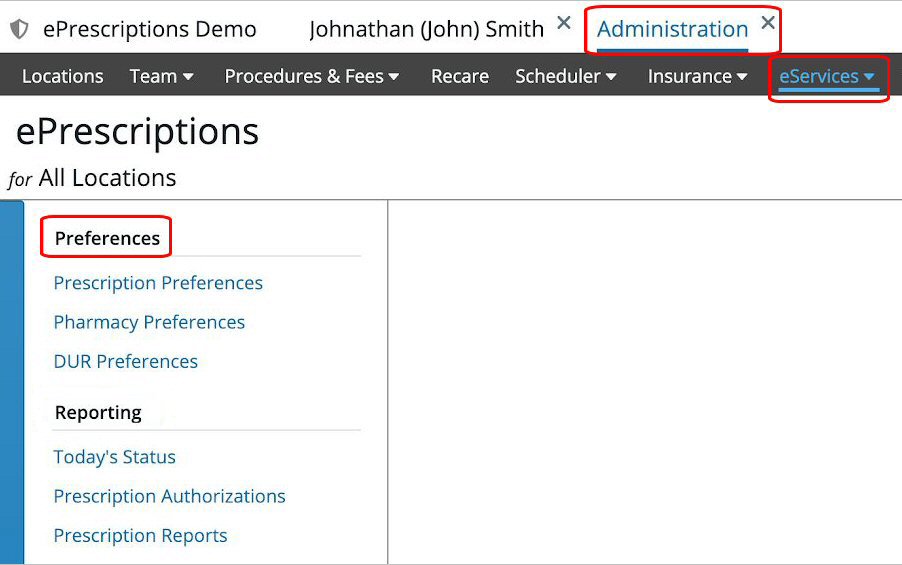 Click

Prescription Preferences

to create and manage preferred prescriptions/orders for each prescriber and your practice.

Click

Pharmacy Preferences

to select/define the preferred pharmacies to display by default when you create electronic prescriptions.

Click

DUR Preferences

to set the level of review required when drug-drug or drug-allergy warnings are detected.