Sensei Cloud provides a Privacy Mode you can apply to your on-screen display whenever there is a risk of exposing Patient Health Information (PHI) and Personally Identifiable Information (PII) protected by HIPAA regulations. Toggle Privacy Mode on or off by clicking the Shield icon on the left side of the Location tab.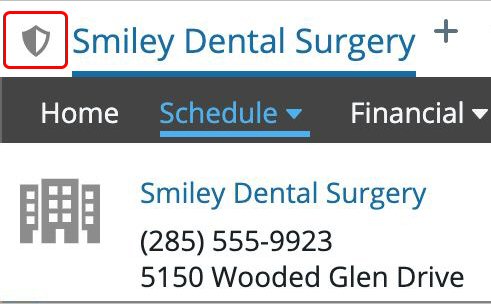 Privacy Mode masks patient information in places, such as the Schedule Day/View, Confirmation list, and other related workflow areas of the software, that are likely to be used where other people are near the computer screen. To view masked information, hover the cursor over what you want to see, and the full text is displayed in a tooltip.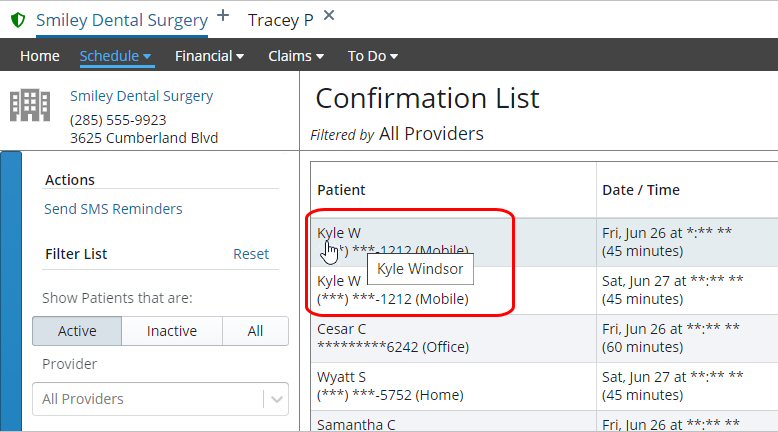 Privacy Mode is enabled for workflow interfaces most likely to be exposed in open spaces. When you are using Privacy Mode and access a workflow to which it is not applied, but may contain a data exposure risk, you are prompted: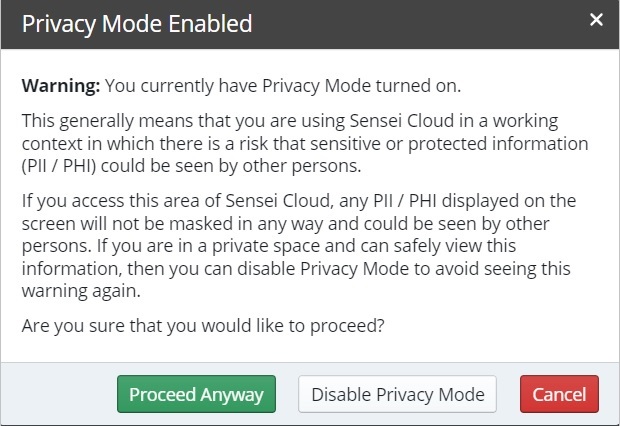 You can then choose how to proceed.
Note: The prompt is displayed for the Patient, Administration, and Dashboard tabs, as well as non-scheduling sections of the Location tab.