When your practice is enrolled in the Carestream Dental ePrescriptions service, you can access reports for Today's Status, Authorizations, and Prescription reports.
Use the ePrescriptions window (Administration > eServices > ePrescriptions) to access the Clinician interface windows where these reports are generated and stored.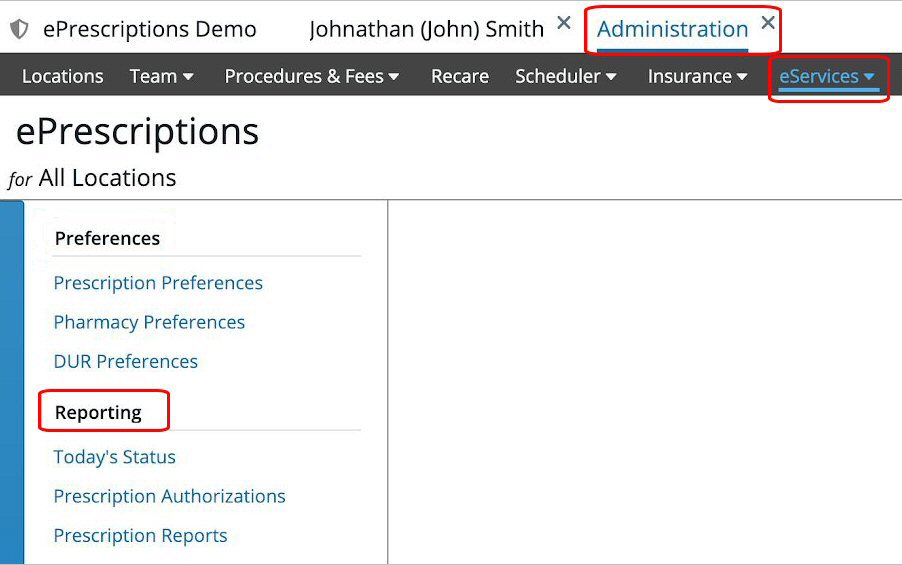 Click Today's Status to access an overview/accounting of the recent orders placed by prescribers in your practice.

Click Prescription Authorizations to review and manage prescription orders that require authorization.

Click Prescriptions Reports to access the tools used to generate custom reports in the Clinician software.
For each Reporting option, you are required to select a Facility.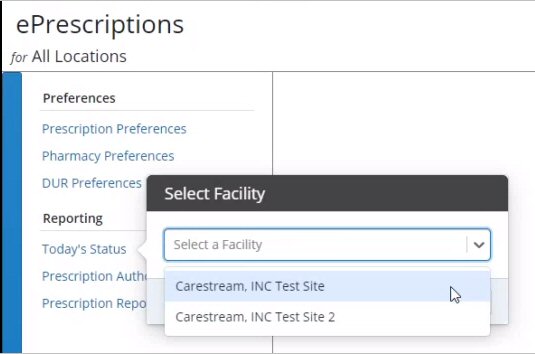 The ePrescriptions Rx Report window is displayed.