To create a referral correspondence template:
From the Administration tab, select Location.

Select Correspondence Templates.

Under Actions, click Create New Template.

For the Template Category, select Referral.
For the Template Name, assign a unique name associated with this template.
For the Template Format, select Letter or Email.
If both formats need to be created, save the template and select Copy Selected Template from Actions. Save the copy using a unique name such as Referral Email.
Select Addressee – Referral.
Click Open Merge fields to select the Referral merge fields for this template.
Click Save Template.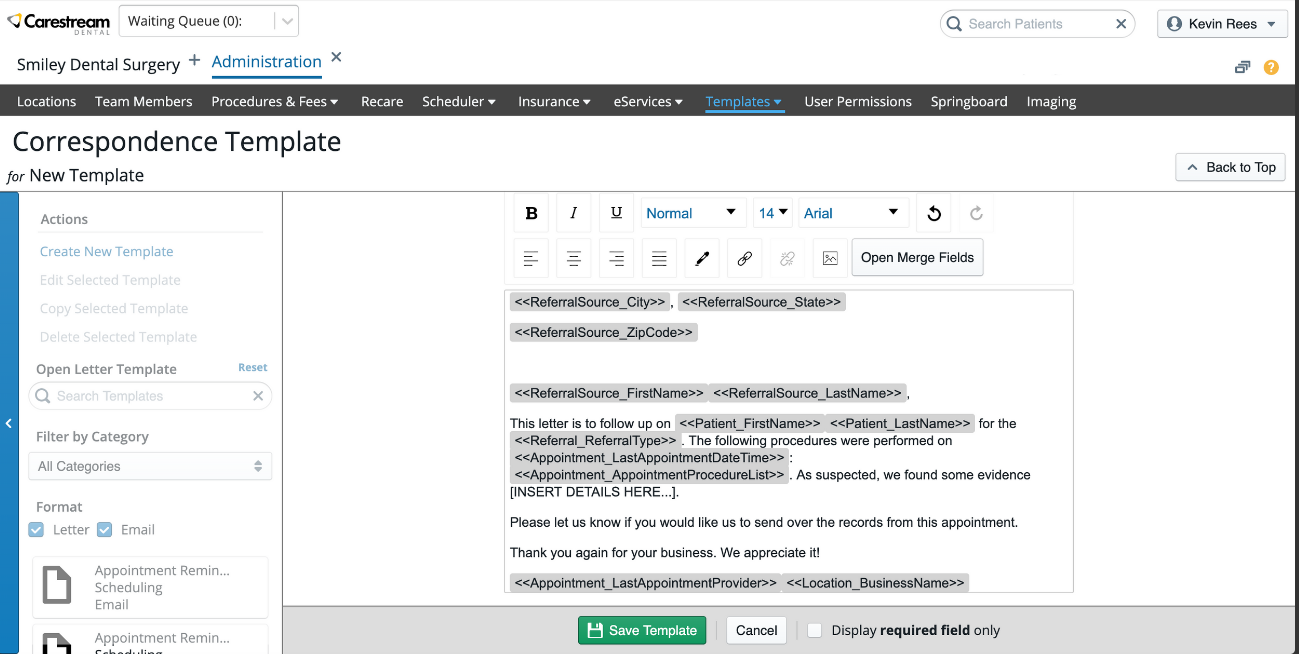 referrals, letter