Oral Surgery practices can record surgical drugs and gases in the Patient Anesthesia Record.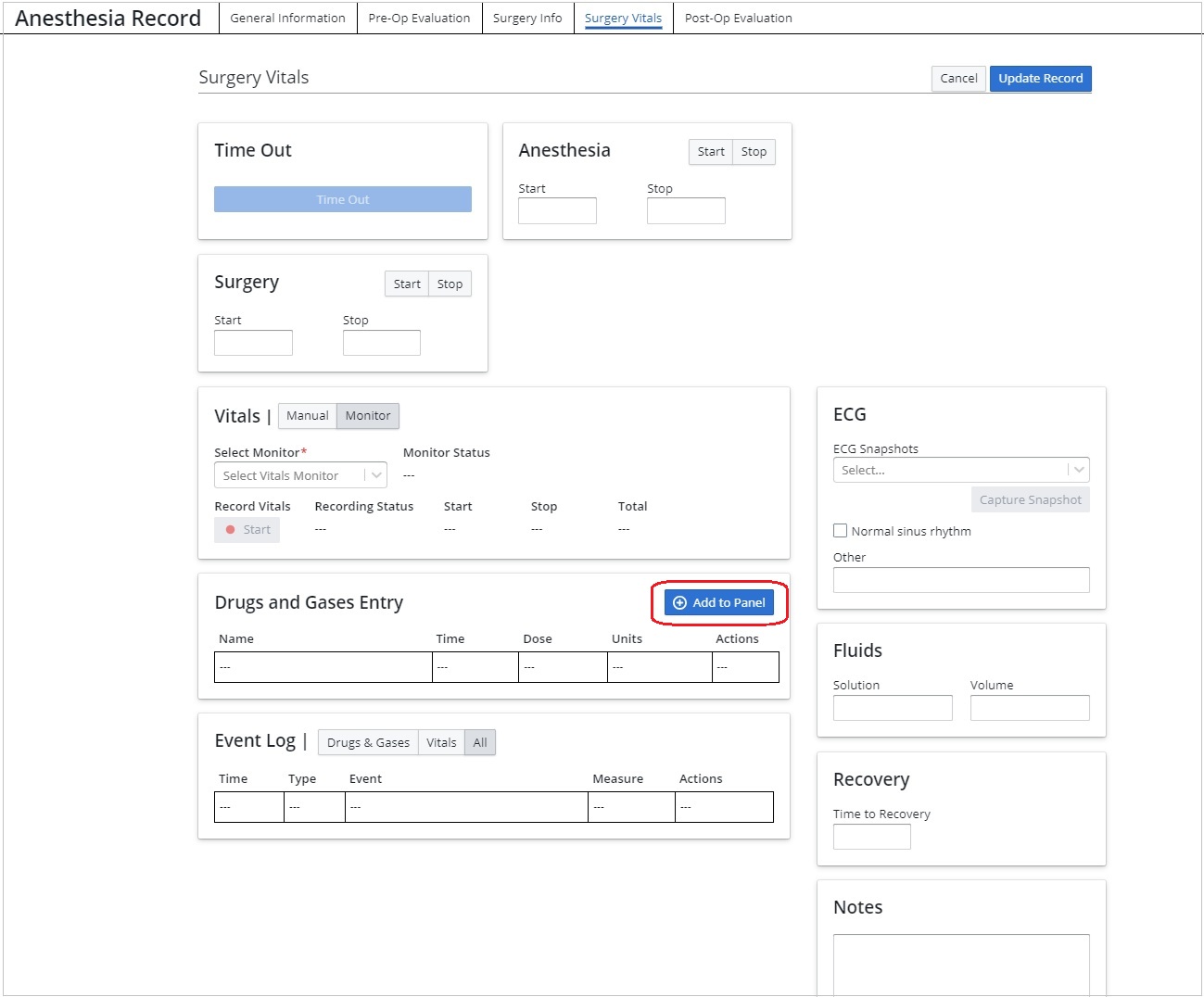 To manage the lists available for selection in these fields:
From the Administration tab, select Clinical > Surgical Drugs or Surgical Gases. The list is displayed.

Under Actions, select Add New Surgical Drug or Add New Surgical Gas. A new line entry field is displayed in the list.

Enter the name of the new list item. If you want to mark this item as a favorite for the practice, click the green star. Items marked as favorites appear at the top of the selection list.
Click the green check to save the new item.
Note: You can also add a drug/gas to the list from the Search field when creating the Anesthesia Record.
Note: To edit an item or mark it as a favorite, select it in the list and click Edit (

).
For more information, see How to Create an Anesthesia Record and Oral Surgery Clinical Chart (EMR).