To create a BPE:
1. Open the patient's Hard Tissue Chart.
2. In the top right, next to BPE, click New Exam.

The BPE window is displayed. You can input the applicable score, per sextant, including the ability to flag the sextant for any additional abnormal findings or furcation.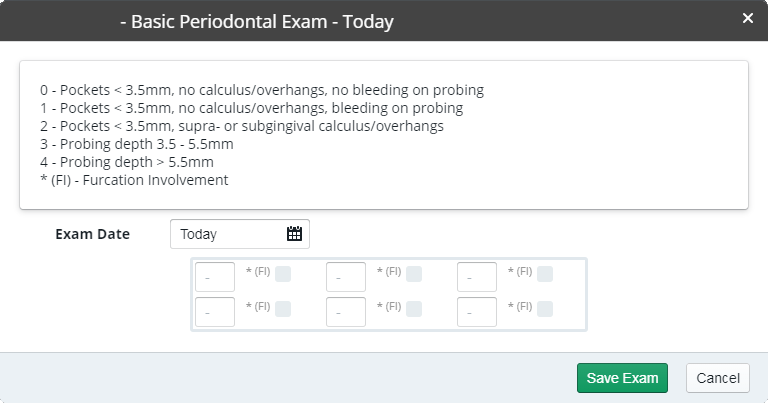 3. Fill in the Basic Periodontal Exam information.
Note: By default the Exam Date is set to the current day; to change it, click the Calendar icon.
4. Click Save Exam.